Cat wigs
by Caroline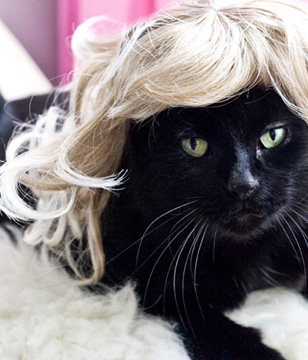 from the Kitty Wig website, Photo by Jill Johnson
This website sells wigs for cats.

They have them in a variety of colors (silver, pink, electric blue etc). weird.

What sane cat will go along with this?


I won't go as far as to say people who buy this are being cruel to their cats, but i really think this is one of the most stupid inventions ever.